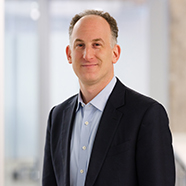 David Zusman
Co-Founder & Managing Partner
Mr. Zusman is the Co-founder and Managing Partner of Talara and is Chairman of the firm's investment committee. David has over 20 years of experience investing in real assets and related B2B services/technologies across supply chains. He has particularly focused on sourcing, structuring, and investing capital along-side visionary founders, serving on numerous boards.
Prior to co-founding Talara in 2010, Mr. Zusman was a Partner at Perella Weinberg, where he managed global resource investments. Previously, Mr. Zusman was a Partner at BrightStream Asset Management and a Managing Director at North Sound Capital, where he managed both public and private investments. David began his career in energy finance at Credit Suisse, and in 1999 he was listed by Institutional Investor Magazine as a best up-and-comer in the natural gas industry.
Mr. Zusman earned a B.S. in Commerce from the McIntire School of Commerce at the University of Virginia. David is also the Co-Founder of the We Are All Music Foundation (weareallmusic.org), which aims to be the central voice for music nonprofits and provides grants to those most impacting social causes in Education, Health & Wellness, and Underserved Communities.
Andrew Heyman
Co-Founder & Partner
Mr. Heyman is the Co-Founder and Partner of Talara. Andrew has over 15 years of investment experience across the energy sector and related industrial supply chains. He is actively involved in setting the firm's strategy and leads the firm's business development and client relations efforts. Andrew is also a member of Talara's investment committee.
Prior to co-founding Talara, Mr. Heyman was a Managing Director at MLH Capital, a value-oriented hedge fund and family office, where he focused on investments in the energy, industrial and technology sectors. Andrew began his career at Goldman Sachs in the Investment Management Division where he managed assets across public and private markets.
Mr. Heyman earned a J.D. from Harvard Law School and a B.S. in Industrial and Labor Relations from Cornell University.
Taylor Mason
Director
Mr. Mason is a Director at Talara. Taylor has over 10 years of experience across the energy sector spanning business development, A&D, midstream and capital markets. He has significant experience analyzing E&P transactions and collaborating with industry executives.
Prior to Talara, Taylor was a Director in the finance group at Oasis Petroleum, a Delaware and Williston Basin oil and gas company. At Oasis, Taylor worked across business development, A&D, midstream, capital markets, and investor relations. Previously, Mr. Mason was an investment banker with Morgan Stanley in their Global Energy Group, focused on upstream M&A and capital markets transactions, including the initial public offering of Oasis Petroleum. Taylor began his career in the Leveraged and Structured Finance Group at BNP Paribas in London.
Taylor holds an M.S. in Energy, Trade & Finance with merit from the Cass Business School at the City University of London and a B.A. in Economics from Denison College, where he graduated Cum Laude.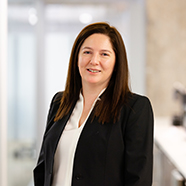 Sharon O'Shea
Chief Financial Officer
& Chief Compliance Officer
Ms. O'Shea is Talara's Chief Financial Officer and Chief Compliance Officer. Sharon has over 20 years of operational experience managing all aspects of fund formation, accounting and administration as well as all regulatory and compliance matters. She is also a member of Talara's investment committee.
Prior to Talara, Sharon was the Chief Financial Officer at Sasco Energy, a Commodity Pool Operator and Commodity Trading Advisor. Prior to Sasco, Ms. O'Shea was Chief Financial Officer at Scopia Capital, a multi-billion dollar registered investment manager. Sharon began her career at Wyser-Pratte, a New York based Broker Dealer & Registered Investment Manager, where she advanced from junior accountant to the Chief Financial Officer.
Ms. O'Shea holds a BBS degree in Accounting and Finance from the University of Limerick in Ireland and is a member of GARP and the FWA.